98% weekly cover, with 97% posters and 66% via screens.
Out of home can drive 47% uplift in sales activation.
83% of UK people recall seeing OOH advertising within the last 30 minutes before shopping.
Delivering. Brilliantly.
OOH is a growing media channel in both advertiser brand count and commercial revenues. It excels at driving reach and frequency for advertisers, due to the wide range of formats available across the UK.
Covering everything from sandwich bags to the iconic Piccadilly Circus site, OOH can deliver against multiple marketing objectives. For branding activity, there's stand-out formats like full bus wraps, key urban digital sites or special builds. Or for response, the large volume of roadside formats can deliver cost-effective broad audiences.
But there's one golden rule for OOH…the creative has to be right by format. Most of the OOH estate is either passed quickly by its audience, or its audience passes the inventory quickly. Gaining attention and stand-out therefore needs proper thought.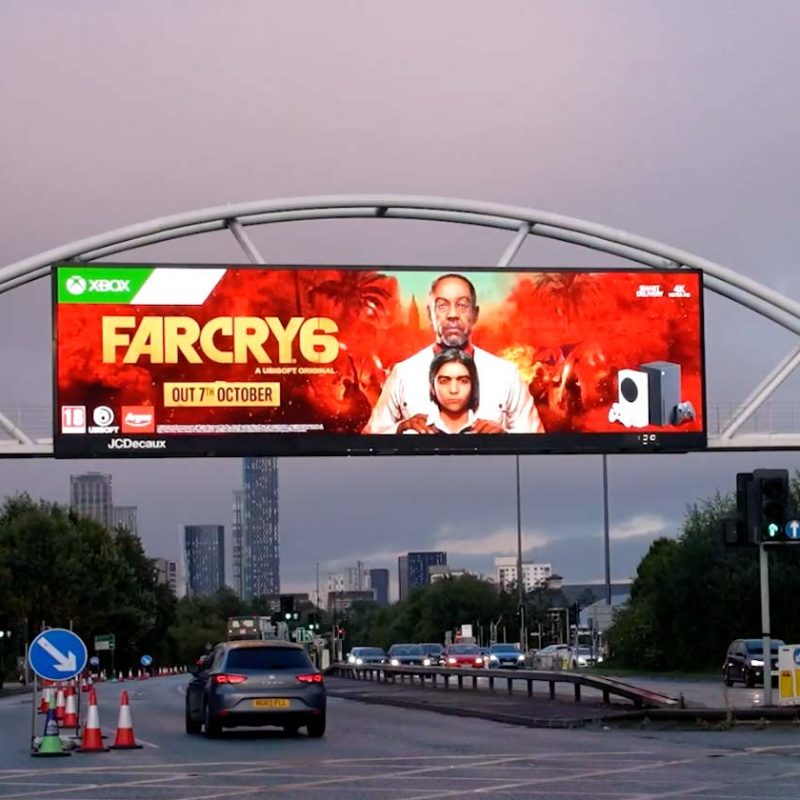 Attention and dwell time are important metrics to consider when planning newer digital formats, As the opportunity to use dynamic creative – powered by external data feeds, such as traffic flow, weather, search trends or social sentiment – can be hugely successful.
Drive Awareness
Bus formats such as T-sides, super sides or rears are a great way to drive awareness in locations where street furniture may be limited – such as outside major cities and large towns.
Ambient formats like coffee cups, sandwich bags and beer mats can get your brand in front of customers in a cost-effective way too. When working alongside other OOH formats, ambient can play a strong role in driving action, via response routes like QR codes.
If you're interested in learning more about what OOH can do to drive awareness and sales for your business, drop us a note, or give us a call and chat with one of our specialists.